Founded in 1986, Serv'Instrumentation has established itself as a leading manufacturer's distributor of measurement and control instrumentation for the process industries. Our products and systems are marketed to major clients in the chemical, pharmaceutical, petroleum, power, environmental, semiconductor, and OEM industries. Our activities can be differentiated in three specific business units:




We assist & deliver from single to complete products packages.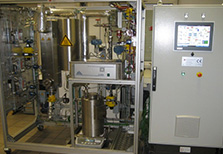 We team up with you in the delivery of the most ambitious projects.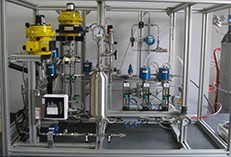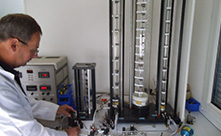 We perform annually thousands of services.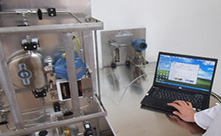 Mass flow controller (capillary type)
Mass flowmeter (capillary type)
Coriolis Mass flow controller
Coriolis mass flowmeter
Variable area flowmeter
Oval gear flowmeter
Wobbe & Calorific value
Drum gas type meter
Pressure controller
Magnetic level gauge
Vacuum gauge

Rosemount pressure transmitter
MicroMotion Coriolis flowmeter
Rosemount Vortex flowmeter
Rosemount electromagnetic flowmeter
Ultrasonic flowmeter
Rosemount temperature transmitter
Thermal insertion flowmeter

Keller pressure transmitter
Digital manometer/calibrator
Microflow control valve
Automated piston Volumeters
Serv'Instrumentation designs, manages & manufactures systems for measurement and control of gases & liquids. Our engineers respond to each of your specific requisition. From funcitonnal analysis to start-up operations, our engineers will pull all their knowledge to satisfy your needs. Our references are big names in industries & research & development.

Serv'Instrumentation owns 2 service & calibration centres all traceable to french national stadards for gas flow, liquid flow, pressure & temperature. The first one located in Lyon gathers all know-how for gas measurement & microliquid measurement and our susbsidiary located in Toulouse (France Métrologie) gathers the know-how for liquid high flow, pressure & temperature.